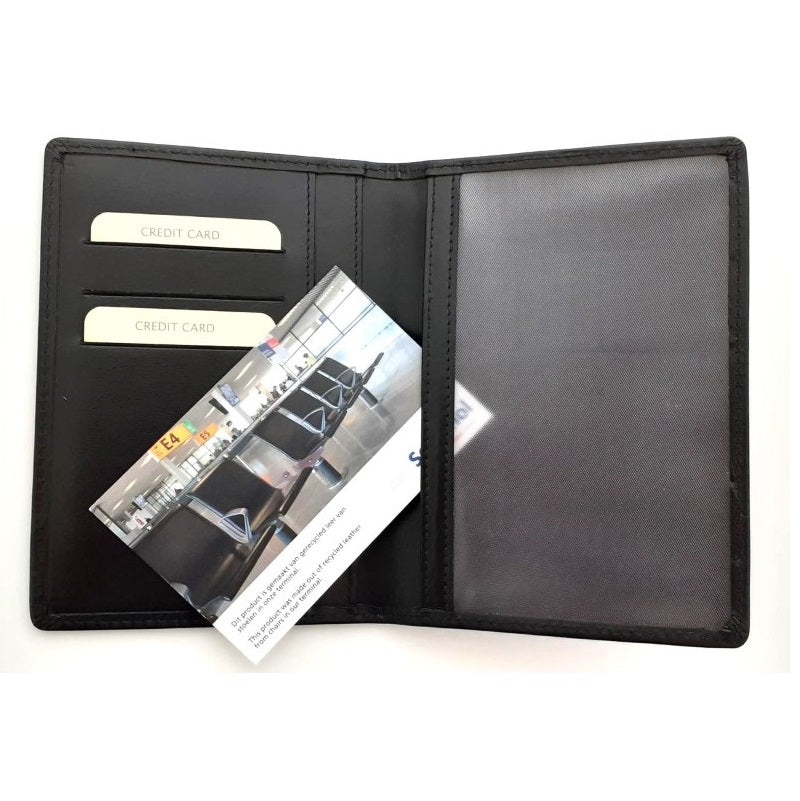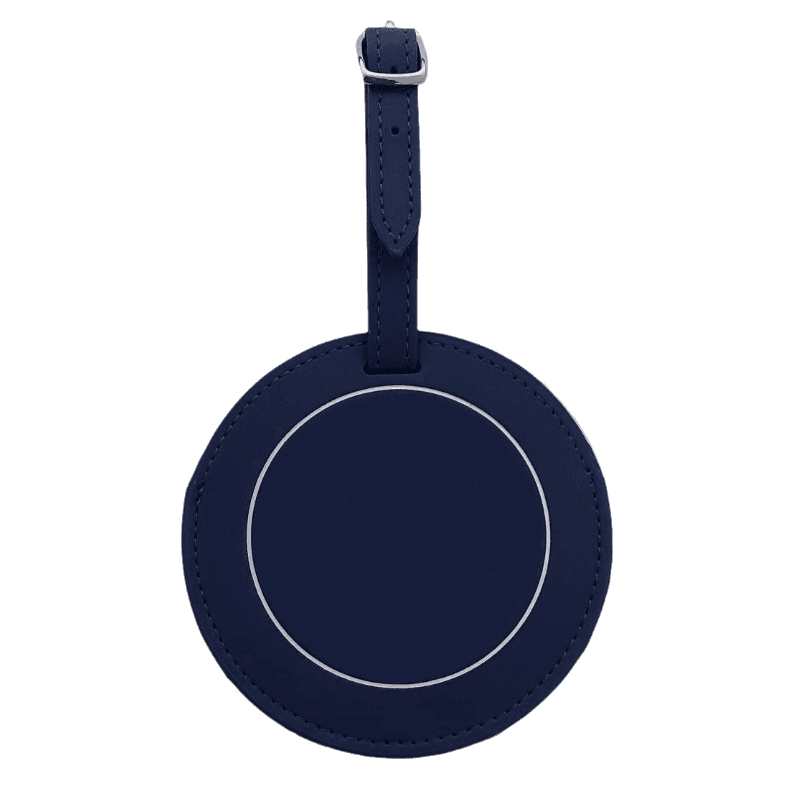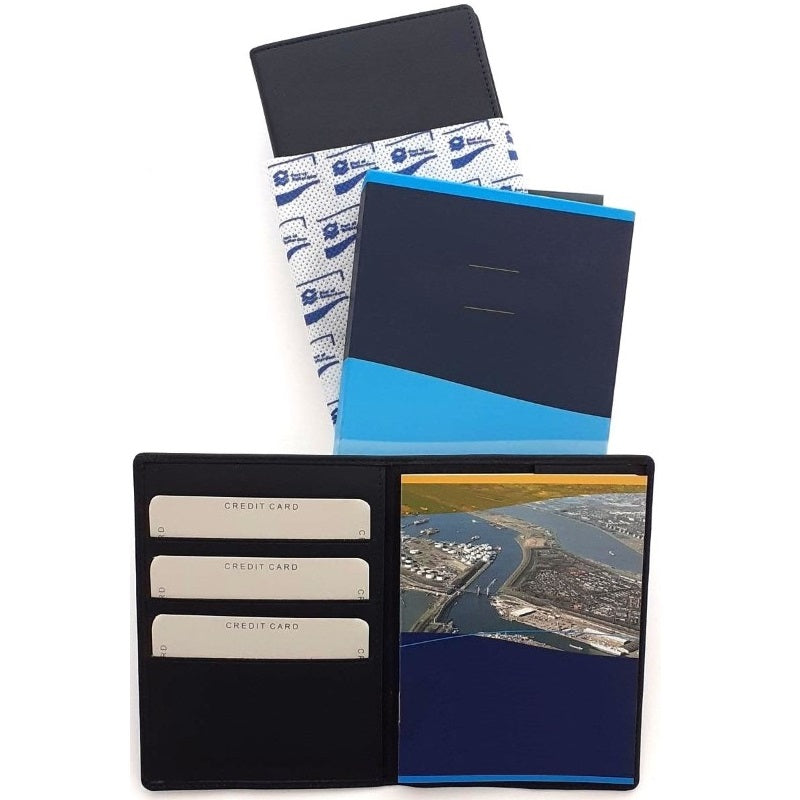 Passport holder
Port pass
We were allowed to make a custom passport holder for one of our dealers and, based on the need, we chose model 1081 .
Badge
Kickin it
A very special suitcase label!
Well, the suitcase label was the basis, but we were able to turn it into an access badge for a major football club. Moreover, not only was the grass green, but so was the entrance badge. #vegan
Upcycle project
Schiphol
You may remember them, those leather (not so comfortable) seats in the terminals at Schiphol. They were looking for a way to dispose of this in an environmentally conscious manner. A large number of chairs are being replaced, but the quality of this leather is extremely strong. That is why the leather was stripped and we turned it into a passport holder, true to the theme. We really can't make it more applicable.
Leather concept not only supplies standard products with a print, but also a service. Concept By Selecta makes every leather product or adapts standard products to your wishes. EVERYTHING is possible, but we are of course happy to advise you on your choices. Do you have any questions or do you have a "wild" idea for a product? Please contact us.